Skip to Content
Insolvency Counselling in New Westminster, BC
Online Counselling for Insolvency & Bankruptcy
If you're dealing with the crushing weight of debt and a financial crisis, your best option might be bankruptcy and insolvency. Filing for bankruptcy is not a concept to take lightly, and you should seek counsel from an experienced financial professional to decide whether it's the right choice for your situation. At J. Bottom & Associates Ltd., we've helped countless clients with their bankruptcy and insolvency needs in and around North Vancouver, Port Coquitlam, and New Westminster, BC. Our in-depth financial expertise and ample experience ensure the insolvency process goes smoothly so that you can start fresh and build a successful financial future. To further help clients in their time of need, we also offer online insolvency counselling, so you can still receive professional guidance in the process without being tethered to frequent in-person appointments. Resolving your financial crisis shouldn't have to come with the constant strain of commuting and juggling your schedule to fit counselling in your demanding daily or weekly routine. The team of trustees and administrators at J. Bottom & Associates Ltd. can help you navigate the insolvency process at the click of a mouse.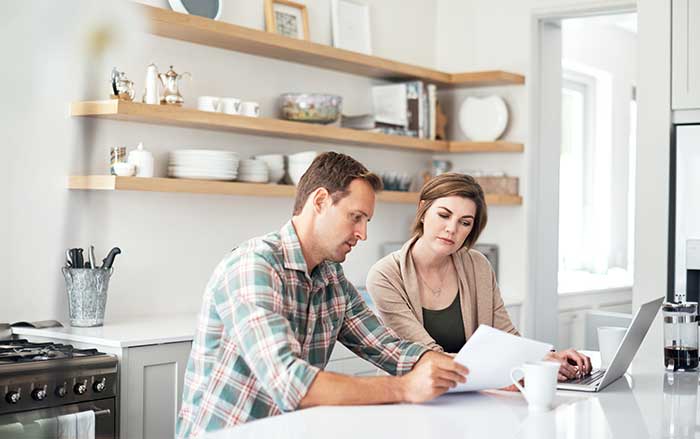 The Importance of Budgeting for Financial Success
Bottom & Associates Ltd. has extensive experience with the rules and regulations associated with Canada's Bankruptcy and Insolvency Act. A crucial step to re-establishing financial stability is to create and adhere to a budget. By budgeting, you're prompting to make proactive decisions regarding your money, which helps ensure financial stability. You want to make sure you have enough money to cover expenses for essential bills and items, as well as the things you hold important in your life. To help you maintain your budget, our team will work with you via online counselling to keep you in control of your finances and make deliberate decisions on expenditures. Budgeting will empower you to shape your financial future and build a solid foundation for your monetary habits. Bankruptcy and insolvency may be a difficult financial decision, but they can lead to a new chance to develop a more stable and successful future. Our online counselling services will assist you through every step of the insolvency process.
Set & Achieve Your Financial Goals During the Process
As you near the end of the insolvency process, our counselling services will adjust to helping you plan for your future financial well-being. Through our online guidance, we'll guide you through preparing for life after insolvency with tools to keep you on track. One valuable practice we'll help you develop is setting and achieving financial goals. Doing so is a fundamental skill and an important component of attaining and managing your financial success. You'll work with a counsellor to choose a selection of financial goals that are important to your success, and then we help you develop a plan to achieve each of these specified post-insolvency goals. We work with you by analyzing the steps you must take to successfully complete the goals and making sure they align with your budget. J. Bottom & Associates Ltd.'s seasoned insolvency trustees and process administrators understand how to implement the process to your unique needs and help your finances evolve into future success and stability.
Control Your Spending Habits to Manage
As you finish your insolvency, another crucial step to managing your financial success is to control your spending habits. J. Bottom & Associates Ltd. will guide you through this step to help you plan your future stability and complete the insolvency process with a better foundation to build your financial future. Setting and achieving goals that follow your budget is essential to keeping your plan on track, but your spending habits can derail your budget when you make frivolous expenditures and don't maintain sufficient funds to support your goals. However, when you develop healthy spending habits, it can support your present stability, as well as your future plans and goals. By sticking to a budget and committing to positive spending, you use your money in a way that keeps your financial endeavors balanced and allows you to maintain financial stability. During your online insolvency counselling, we'll help you formulate a balanced spending plan based on your income, goals, and essential expenses.
Responsible Credit Use to Stay in Good Financial Condition
The last step we'll discuss for your financial recovery and growth is using credit responsibly. Using credit is a typical method of substantial purchases like a car, higher education, and other investments. However, using credit irresponsibly on frivolous purchases or failing to manage your debt with adequate and on-time payments can ruin your hard work of planning and setting goals and maintaining your budget. J. Bottom & Associates Ltd.'s online counselling for insolvency will help you make intelligent credit choices that positively impact your financial stability and future success. Our insolvency trustees and process administrators are available to guide you through the process and follow a progressive plan that supports your budget, goals, and financial well-being. If you need professional assistance with bankruptcy and insolvency, don't hesitate to contact us today to start counselling.
We Help You Break the Cycle