Skip to Content
Debt Consolidation Assistance
Debt Consolidation is a simple way to combine several smaller loans into one single monthly payment. Consolidation loans in Canada are available at banks, credit unions, and finance companies.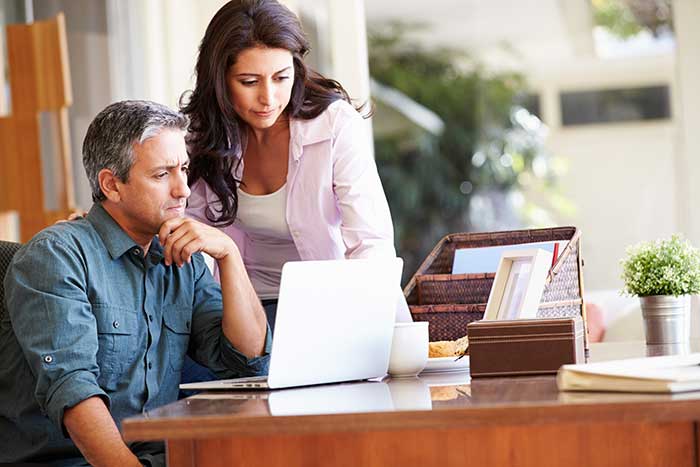 Details About Debt Consolidation
You can apply for an unsecured or secured consolidation loan (for example, obtain a second mortgage to pay off credit card debt). To qualify for a debt consolidation loan, you need to have good credit. Being significantly behind on your payments could mean being turned down or the interest charged may be so high.
You may need to have an asset worth at least as much as the loan you are applying for. Your bank may expect security and consolidation loans such as a Home Equity Line of Credit (HELOC) or second mortgage. They usually provide lower interest rates than signature only loans (unsecured debt consolidation loans). However, keep in mind that not all debts can be included in a consolidation loan. Secured debts such as your mortgage and car loan don't qualify.
Advantages & Disadvantages of Debt Consolidation
Lower monthly payments:
Convert high-interest credit card debt into a new loan with a lower overall interest rate and you may be able to save on interest and lower your monthly payment
Extend your repayment term to reduce your monthly payment—be aware this will keep you in debt longer
Save on interest costs:
Consolidating high-interest credit card debt into a bank loan or second mortgage which carries a lower interest rate can save you interest over the long-term
How much you save depends on how fast you pay off your new loan
One easy monthly payment:
The biggest advantage is having one (1) simple monthly payment instead of multiple payments
Advice About Debt Consolidation
A debt consolidation loan may seem like a great way to deal with your debts however not all consolidation loan companies are created equal and not everyone qualifies. Talk to J Bottom & Associates Ltd before signing a debt consolidation. If the interest rate or up-front fees charged by the consolidation loan company are too high—shop around. Don't feel pressured into taking any offer immediately.
Beware of debt consolidation loan scams. If you are not being advanced new money to pay off your old debt, what you are signing up for is NOT a debt consolidation loan. 'Debt consolidation programs' are not the same as debt consolidation loans. It is important to understand what you are signing up for.
If your debts are so overwhelming, combining them into one monthly payment will likely leave you in debt for years. Therefore, you should consider discussing other debt-relief options with us.
We understand that facing financial challenges feels awful. Get in touch with our team today. We will help guide you to financial solutions you can understand. Learn more about the resources available to you.
We Help You Break the Cycle