Skip to Content
Personal Bankruptcy in British Columbia
Personal Bankruptcy Assistance
Personal bankruptcy is a legal process, allowing you to eliminate most of your debts, if not all of them. It is one option for solving your debt problems because it can provide immediate relief from the burden of overwhelming debts.
If you're a British Columbia resident looking for personalized solutions to overcoming bankruptcy, J. Bottom & Associates Ltd. is here to help you break the debt cycle once and for all! Financial difficulties can put your entire life in turmoil. That's why our team dedicates ourselves day in, day out, to provide our clients with comprehensive debt management solutions that work to get their life back on track. If you have questions about how you should confront crippling bankruptcy and debt head-on, we have answers. With over five decades of combined experience helping people from all walks of life get their financial life under control, our knowledgeable team of trustees is your best resource for managing personal, business, or text debt. Keep reading to learn the answers to some of our most frequently asked questions regarding bankruptcy or contact us today to get started tackling your debt load.
Details About Personal Bankruptcy
Filing for personal bankruptcy in New Westminster, BC should not be done without some thought. Though this process does give you a fresh start from your debts, it should be thought of as a last resort to resolving your financial problems, one to be taken only after all other options have been exhausted. For many people facing large debts, bankruptcy is the best option as it wipes the slate clean and gives them a fresh start. However, this process can also have lasting effects on your credit, so it's important to get all the details before you decide. The team at J. Bottom & Associates can help you decide the best course of action for your situation.
Personal bankruptcy is designed for people who are having financial trouble or those who are getting behind on monthly payments and other expenses. It is administered by a Licensed Insolvency Trustee under the Bankruptcy and Insolvency Act (BIA) and is designed to allow an honest, but unfortunate debtor, to gain a fresh financial start.
In bankruptcy you surrender your assets, subject to certain Provincial exemptions, complete certain duties during your bankruptcy; and at the end of your bankruptcy, your debts are eliminated. It's important to note that your ability to obtain credit in the future will be affected, but you will be able to get rid of most, if not all, of your debts. The cost of filing personal bankruptcy in British Columbia depends on a number of factors including your monthly income, the size of your family, and your assets. Like many things, it is always advisable to obtain two (2) to three (3) quotes for fees. Here are some of the most important things to know about personal bankruptcy:
You are protected from further legal action by your creditors
Bankruptcy law provides for something known as an 'automatic stay,' preventing creditors from collecting on your unpaid debts prior to bankruptcy
All unsecured creditors are included in bankruptcy which also includes income tax
Eliminates most (if not all) of your debts
Bankruptcy is about giving you a fresh financial start by eliminating your overwhelming debt
Begin the process of rebuilding your credit and starting over
We understand the strain that can be caused by facing financial challenges, which is why we are here to help. Get in touch with our team today. We will help guide you to financial solutions you can understand. Learn more about the resources available to you.
Advantages & Disadvantages of Personal Bankruptcy
The Benefits of Filing Personal Bankruptcy
When a person files for bankruptcy, they are released from the debts they owe – with certain exceptions, such as alimony or debts accumulated due to fraud.
Filing for bankruptcy allows an individual to regain control over their financial life.
Though bankruptcy sounds scary, it gives people a fresh start to start saving money and achieving healthy financial goals.
Once you have filed for bankruptcy, you can look forward to no longer receiving aggressive calls from creditors and collection agencies.
All legal actions against you are halted when you are declared bankrupt.
Wages cannot be garnished, or existing garnishments will end.
You will have a chance to get out of piling debt cost-effectively.
Contrary to popular belief, you will not lose all your assets.
The Disadvantages of Filing Personal Bankruptcy
Many people who file for bankruptcy suffer from poor credit for 7 years, and in some cases, up to 14 years, after their bankruptcy is discharged
It will be difficult to get new loans as well as obtain affordable rent, mortgage, and interest charges
You may be forced to surrender a large portion of your personal property
Any income tax refunds accruing in the year of filing will go to the Trustee
What You Should Know About Bankruptcy
You do not lose everything by filing personal bankruptcy in Canada. Bankruptcy is not meant to be a punishment. It provides a fresh start. The Bankruptcy and Insolvency Act, along with provincial legislation in your province, prevents your creditors from seizing certain assets, which may include your car, furniture, and RRSPs within certain limits. We've compiled a list of some of the most common questions asked about filing personal bankruptcy in British Columbia. If you have additional questions, please see our FAQ page about personal bankruptcy.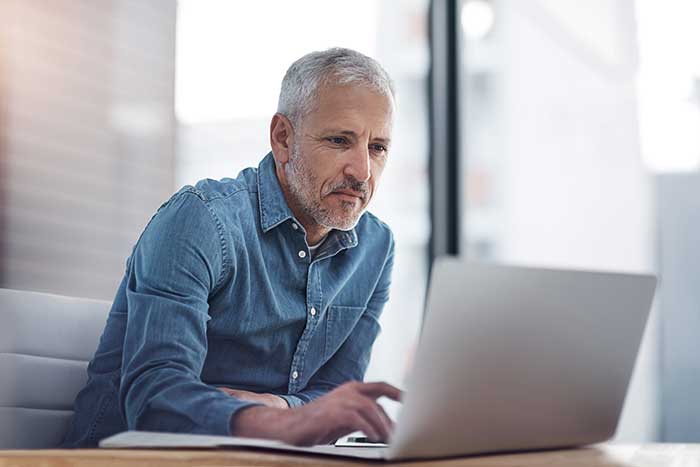 When Should One File for Bankruptcy?
There are several situations when filing bankruptcy is in a person's best interest. If you're unsure about filing, here are some of the circumstances that make you the right candidate for bankruptcy:
Your liabilities exceed your assets – If you're unable to pay your debts and have few assets to your name, then filing for bankruptcy is likely the best choice for you.
You lost your job – If you are jobless and have little to no savings to pay for your basic needs, you might want to consider bankruptcy as a solution.
Your assets are protected – If you're in a position where you won't lose your assets, taking advantage of bankruptcy laws could benefit you in the long-run.
You have nowhere left to turn – If you have already exhausted every attempt to get out of debt, were denied a consolidation loan, or have attempted negotiations with your creditors but could not reach a settlement, you may have no choice but to file for bankruptcy.
When Should I Reach Out to Professional Advice?
If you are in crippling debt with no signs of digging your way out in the future, it is best to reach out to a professional as soon as possible. At J. Bottom & Associates Ltd., we recommend contacting us if you are dealing with any of the following situations:
Creditors are initiating collection procedures
Creditors are threatening to contact you at work
Creditors have begun threatening to garnishee your wages
You're having a lawsuit filed against you due to your debt
Your mortgage lender is in the process of foreclosure
Why Should I Work with a Licensed Insolvency Trustee?
There are a plethora of reasons for choosing to work with a Licensed Insolvency Trustee while trying to navigate the bankruptcy process. We encourage reaching out to our professional and reliable trustees for the following reasons:
The government regulates trustees – The government regulates trustee fees for bankruptcies and consumer proposals. You can rest assured you're getting a fair price for your services because the cost of filing bankruptcy will be the same no matter which trustee in Canada you choose.
Cost-effective option – It will cost less for you to use the services of a Licensed Insolvency Trustee than it would be to try to use other consultants or counselors.
Ample training and experienced – Licensed Insolvency Trustees are the best trained and best-educated debt consultants. Our trustees have a university education, are CPAs (Certified Public Accountants), have passed a rigorous three-year bankruptcy law course, have been thoroughly investigated by the RCMP (Royal Canadian Mounted Police), and keep up with ongoing education and training.
Better Protection from Creditors – A huge part of a trustee's job is to protect you from collection action by your unsecured creditors. Licensed Insolvency Trustees are a powerful tool in the stay of proceedings that goes into effect immediately following a bankruptcy or a consumer proposal filing. This ensures that all collection action is halted, and interest on your debt is stopped.
Trustees offer FREE consultations – That's right! Here at J. Bottom & Associates Ltd., we offer free consultations, so you can comfortably explore your options without any obligations. If you're someone considering filing for bankruptcy but want professional advice before making any decisions, a complimentary consultation is worth scheduling.
How Do I Get Started?
If you're sick and tired of being a victim to your piling debt, let our team of seasoned trustees help you break the cycle! It is our goal to help British Columbia residents overcome financial turmoil once and for all by delivering customized solutions and action plans to best manage your debt load. As a team that is well-known in the area for offering empathetic, compassionate, and respectful legal solutions for your financial needs, we are here for you every step of the way. Attempting to tackle debt alone can be an intimidating process, and sometimes filing for bankruptcy is the fresh start individuals need to get their life back on track again. Financial freedom is just a call away! Contact us now to set up your free consultation.
We Help You Break the Cycle