Skip to Content
Credit Counselling in British Columbia
Learn More About What Credit Counselling Can Do for You
Have you considered credit counselling? Many people have thought about using this service but aren't quite sure what it entails. If you're struggling with debt and need some help with financial management, credit counselling could greatly benefit you. The team at J Bottom & Associates provides exceptional credit counselling services for our valued British Columbia clients. Throughout our years in the field, we've worked with people from all over the area, including New Westminster, Port Coquitlam, and North Vancouver. Don't allow debt to take over your life—let J Bottom & Associates help you find a feasible solution.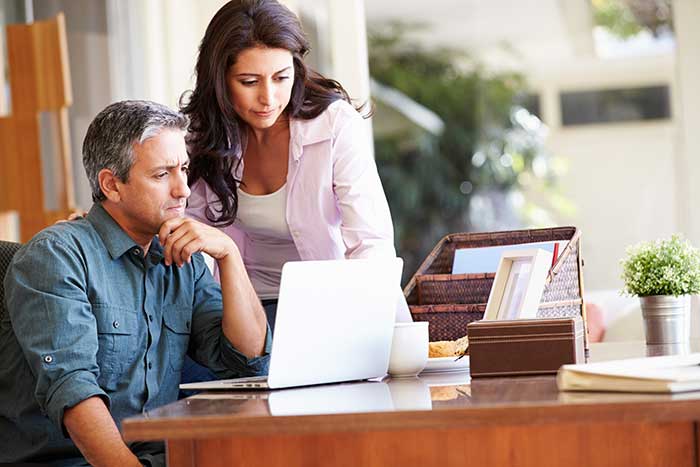 What Is Credit Counselling?
Credit counselling is a method of financial management that can help you reduce your debt and better your financial situation. When you choose this type of counselling, you'll work with a certified credit counsellor to develop strategies for debt management. These might include extensive financial education, budgeting practice, and other forms of guidance. At the heart of it all, a credit counsellor is tasked with helping you avoid bankruptcy and considering all options before you take this drastic measure.
How Credit Counselling Can Benefit You
Credit counselling is more than just a few quick meetings with a financial services professional. In fact, this method of debt management can provide you with numerous benefits. While you could try to navigate your debt alone, working with one of our Licensed Insolvency Trustees can make the process so much easier. Debt counselling has a plethora of benefits, and below, you'll find some of the most significant:
A New Point of View: Speaking with a credit counsellor allows you to see your financial situation from a new perspective. After all, it's difficult to see the big picture when you're just trying to make ends meet. A credit counsellor is also an excellent informational resource, answering all your questions along the way.
Help with Budgeting: Even people in good financial standing have a hard time creating a feasible budget. Meeting with a certified credit counsellor can help you build a balanced budget. These professionals will lay out your income and expenses and determine a game plan for how to spend your money without furthering your debt.
Easier Communication: Negotiating with your creditors is a common way of reducing debt. However, the prospect of calling those you owe money to can be daunting. When you work with a credit counsellor, they'll take on that responsibility for you. The team at J Bottom & Associates can speak with your creditors on your behalf. Many times, you'll be taken more seriously when you have a counsellor on your side.
Can I Avoid Bankruptcy with Credit Counselling?
Credit counselling can go a long way to helping you avoid bankruptcy. With the help of a seasoned credit counsellor, you'll learn all the strategies to use before bankruptcy becomes the only option. However, using these services does not guarantee that you will avoid bankruptcy. We will guide you in the right direction, but every situation is different, and bankruptcy may end up being the most viable solution. Rest assured, we'll make sure to explore all your options before recommending this as a last resort.
When Will My Finances Be Back to Normal?
While credit counselling can help people in an array of financial situations, there is no one concrete timeline for when you'll be debt-free. No matter how similar your situation may seem to another case, your finances are unique. The amount of time it will take to eliminate your debt will depend on a variety of factors, including how much you owe and your agreed-upon repayment plan. Your income and monthly expenses will also play a big role in how soon you can become debt-free. The key is to trust the process and remain committed to reducing your debt.
Get in Touch with Our Team
If credit counselling seems like the best option for you, don't hesitate to contact J Bottom & Associates. We're dedicated to helping clients from all over British Columbia better their financial standing. No one deserves to live with the looming spectre of debt, and we'll make every effort to find an agreeable solution for you. Our experienced team will take care of it all, from helping you create a budget to speaking with creditors. Reach out to us to schedule your initial consultation.
We Help You Break the Cycle